anzac biscuits
now browsing by tag
Posted by: admin | April 4, 2020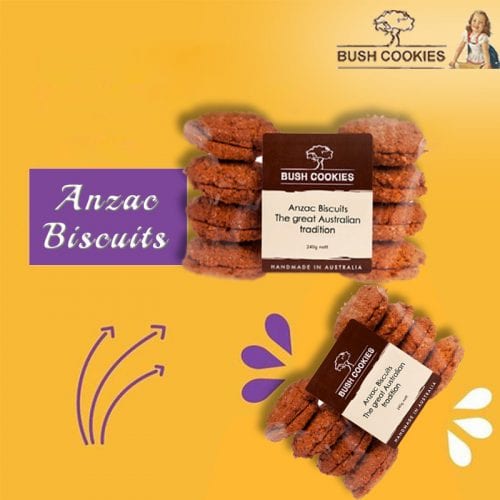 Well we can still have an Anzac Biscuit. We probable cant march this year on Anzac Day due to the important  Covid-19 Virus restrictions, but we can still celebrate the heroic deeds of those who served. Buy Bush Cookies' Anzac Biscuits for your family at your local IGA or order online direct from Bush Cookies.
Bush Cookies a Manufacturer of wholesale cookies in Australia makes a Great Anzac Biscuit. Bush Cookies provides a high quality "High Tea" gourmet cookies and biscuits. We supply great wholesale cookies in Sydney, Brisbane and Melbourne. Bush Cookies also delivers these wholesale cookies online direct in different suburbs of Australia.
Anzac Biscuits are Australian traditional oaten biscuit that is perfect as an all-rounder. Anzac Biscuits by Bush Cookies are handmade gourmet biscuits that you will adore in every moment. These gourmet cookies are ideal for morning tea. You can also enjoy with coffee as an alternative. These biscuits may remind of your grandmother who probably used to make these types of cookies.
For more information, visit our site. Book your favorite bulk biscuits now at parent company operafoods.com.au and get an online discount for volume on these products with home delivery.
Posted by: admin | November 14, 2019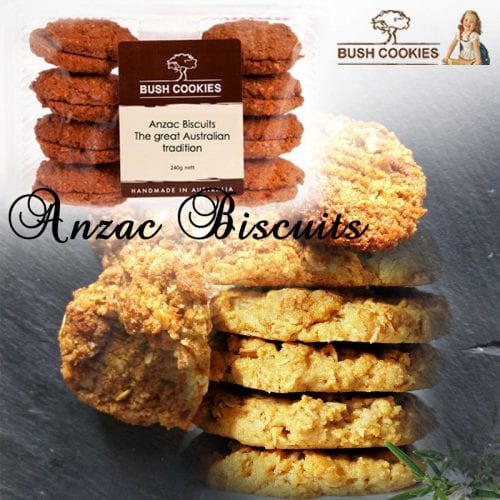 Bush Cookies make tasty and superior Anzac Biscuits. These Anzac biscuits are perfect for morning and evening tea ideas. Anzac biscuits will remind people of the days of grandmothers handmade biscuits. These Anzac biscuits are Australian traditional oaten biscuits which are round in shape. The name of Anzac biscuits is quite common with the traditional Australian oaten biscuits.
This kind of biscuits are similar to hard tack biscuits utilized by the Anzac soldiers during World War I. But they are more like the kind families home baked and sent to the soldiers. These style of  biscuits were always used to make long-life dry rations for the soldiers and sailors. Earlier it was termed as Dhourra Cake by the Egyptian mariners and the Roman people used to term as buccellum in the regions of Roman. It was the British royal navy who first used to mass produce this kind of hardtack bulk biscuits. Anzac biscuits are a modern version of plain hardtack biscuits.
Australian Anzac biscuits are simple and sweet. The main ingredients of Anzac biscuits are sugar, brown sugar, water, golden syrup, milk solids, butter, wheat flour, and baking soda, rolled oats, coconut and many more.
Opera Foods distribute our Bush Cookies brand packaged for independent grocers. Buy Anzac wholesale biscuits now and avail our online discounts on this product.
Posted by: admin | October 12, 2019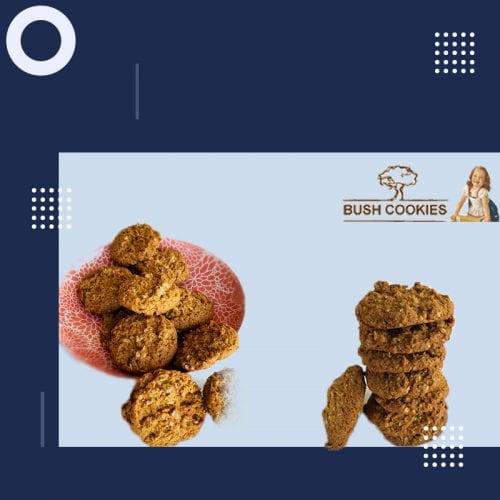 Anzac Biscuits is a colloquial name given to oaten biscuits. They should never be referred to as a Anzac cookies. The name stems from the most common biscuit parcels sent to the Diggers. Also and their similarity to hardtack  biscuits traditionally used by the armed forces. They are produced in Australia by the brand name of Bush Cookies.
Bush Cookies is one of the oldest bakers of Australian hand made packaged wholesale biscuits and cookies. It is an Australian manufacturer as well as a supplier of bulk biscuits to grocery retailers. Anzac Biscuits are referred to as the traditional oaten Australian biscuit that is generally round in shape.
Aussie Anzac biscuits are basically handmade gourmet biscuits. It is generally taken with morning teas and evening snacks. Our Anzac biscuits are made up of sugar, water, golden syrup, milk solids, butter, brown sugar and many more. It is rich in protein, fats, carbohydrates, sodium, and sugar. The ingredient of Anzac biscuits makes it crunchier and softer as well as slightly sugary although it cannot be completely regarded as the classical sweet biscuit.
Bush Cookies is a registered wholesale cookies company producing delicious cookies and Bickies.
Posted in About Cookies | Comments Off on Anzac Biscuits – Taking Forward Legacy of the Great Australian Tradition
Tags: anzac, anzac biscuits, anzac cookies, anzacs, australian biscuits, biscuit distributor, bulk biscuits, bulk biscuits suppliers, bush cookies, cafe biscuits wholesale, opera foods, wholesale biscuit suppliers, wholesale biscuits, wholesale cookies