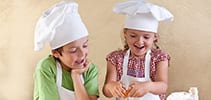 Wholesale Cookies Sydney Melbourne Brisbane
Wholesale Cookie Manufacturers and Distributors in Sydney Melbourne & Brisbane. Gourmet packaged biscuits like Melting Moments, cream filled cookies, Choc Chip Cookies, Melting Moments, gluten free biscuits, and more..
Australian Biscuits News & Recipes
Bush Cookies is a long established Australian biscuit manufacturer. Read our food blog for news & recipes on Aussie cookies & Biscuits.
Cafe Biscuits Wholesale
Cookies are all about the taste, aroma and flavor. We now offer 19 different flavors of cafe biscuits wholesale.
Bulk Biscuit Suppliers
Bush cookies packaged biscuits are delivered in bulk wholesale lots to retailers Australia wide. We deliver next day to Sydney Melbourne and Brisbane suburbs.