Bush Cookies the Online Shop for Cookie Lovers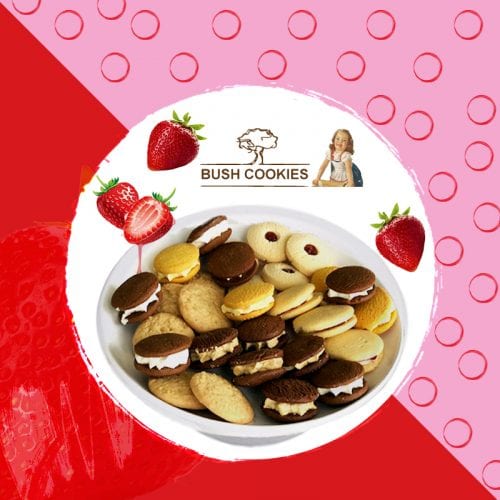 Cookies and Bickies are crunchie biscuits that people of all ages will love. Bush Cookies are gourmet wholesale cookies which are a great idea to start with your morning tea. All Bush Cookies brand cookies and bickies which are available in our online shop are hand made gourmet cookies.
Our Freckle Bickies and Angel Cookies are the perfect snacks for little kids because of its pretty colorful in which they are decorated with choc button freckles etc. You will also find different cream filled  flavors and varieties with us.  Our tasty vanilla Angel cookies are sprinkled with hundreds of nonpareil sprinkles. Our Passion fruit cookies are filled with crunchy cream of real passion fruit; it is a nice cream biscuit to indulge in a tea party.
Why not order some Bush Cookies delights for your next high tea party?
Bush Cookies is a registered brand of Opera Foods, cookie wholesale distributors; we deliver healthy food products to cafes and retail shops in and around the suburbs of Brisbane, Sydney and Melbourne.