Easiest Way to Make Your Favourite Chocolate Freckles at Home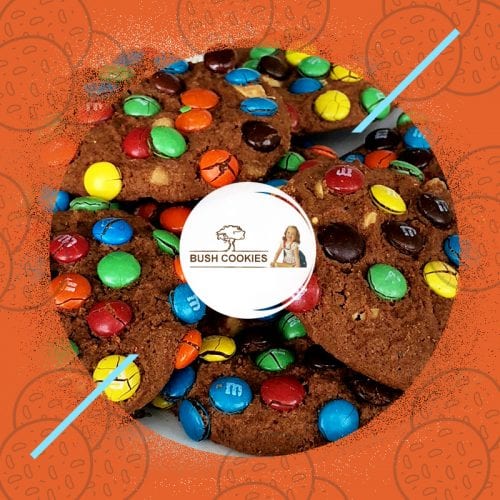 Chocolate Freckle Bickies from the Bush Cookies are wonderful cookies enjoyed by the kids. The Crunchy chocolate cookies are made with tasty chocolate chips and lots of M&M are decorated on the top.  The most important feature of the Bush Cookies is that it holds the shape perfectly even after being baked in the oven. There are basically many combinations for making it at home, but the recipe which I have mentioned below is one of the easiest recipes for Chocolate Freckles.
The Ingredients required are 190gm of Flour, 25 gm of processed cocoa, half teaspoon of baking soda, one teaspoon of baking powder, 110 gm of butter, Dark brown sugar and granulated sugar, one egg, a bit of vanilla extract, 150 gm of dark chocolate, 1/3 cup of 100s and 1000s, and salt to taste.
The recipe is so easy to be made that you can include your kids too in the process, and they will find it interesting and have fun in decorating and eating the bush cookies.
Firstly you need to heat the oven up to 170 Celsius and then line up 5 trays with baking paper. After that, you need to mix the flour, cocoa, baking soda, baking powder, and salt. Cream together the butter and sugars until it is fluffy. Then add the egg and vanilla extract, put the mixer on low and add the dry ingredients in 3 lots. Make the size balls of the dough and place them on the baking paper, keep them wide apart so that they don't stick with each other. Bake them roughly about 20 minutes and once the edges look crispy take them out from the oven.
Melt the chocolate and dip the cooled cookies into the chocolate and ask your children to help you out in decorating the top with M&Ms. Enjoy the Delicious Chocolate Freckles or café biscuits with your family and kids.
You can also order ready made Chocolate Freckle Bickies of Bush Cookies brand from our wholesale biscuit suppliers Opera Foods.