Macadamia Delights a Favorite in Gourmet foods for Biscuits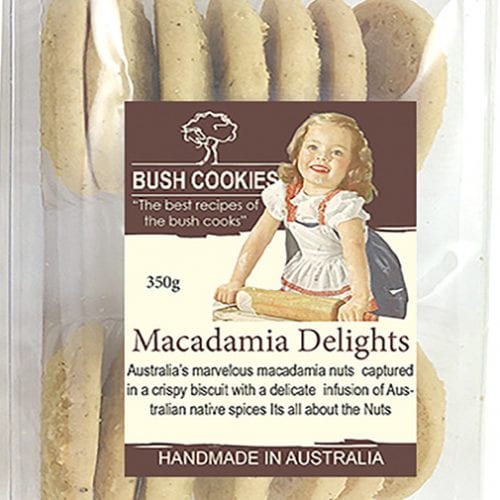 Our Macadamia Delight Bickies are crunchy cookies which are made up of delicious Australian organic macadamia nuts. The aroma and the flavor of native Australian spices which are embedded into the cookies make it a must try.
Bush Cookies is a leading brand of bulk biscuits suppliers and cookies which have been established in Australia over the years you will get a variety of yummy and tasty cookies. All our products are a delicious snack for a tea party with your friends and a perfect snack for your children after school.
Take a plate of our unique gourmet biscuits to entertain guests at your home who have come without prior notice or you can pack them for your children in a lunchbox and they will surely love it.
Bush Cookies is a wholly owned subsidiary of Australian wholesale cookies brand Opera Foods.