November, 2019
now browsing by month
Posted by: admin | November 26, 2019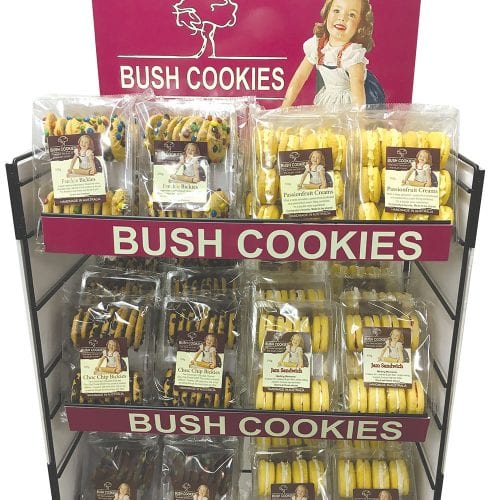 Bush Cookies have announced the establishment of Siena Foods Pty Limited as their new distributor for the Bush Cookies biscuit range in Queensland.
Siena Foods is a long-established SA wholesale food distributor, manufacturer and importer owned and operated by the Mercuri family.
Originally commenced in Adelaide, Siena Foods have expanded to Brisbane now also distribute gourmet and grocery food and also non-food lines, to major supermarket chains, across metropolitan and regional areas of Brisbane and Queensland.
Bush Cookies, a division of the Opera Foods group are proud to be associated with this company that has built a highly respectable reputation in the markets it services.
The Bush Cookies range comprises packaged cookies purpose designed for independent supermarket retailers delicatessens and greengrocers.
Queensland retailers are invited to contact distributors Siena Foods direct for supply of our high-quality packaged biscuits.
Siena Foods Queensland Branch: –
14/65 Christensen Road, Stapylton QLD, 4207
Ph – +61 7 3050 5920 or Fax – +61 7 3041 5029
Hours – Mon to Fri 8am to 4pm
---
This Article was reprinted with permission from an article "Siena Foods New QLD Distributor for Bush Cookies" by Opera Foods.
Posted by: admin | November 14, 2019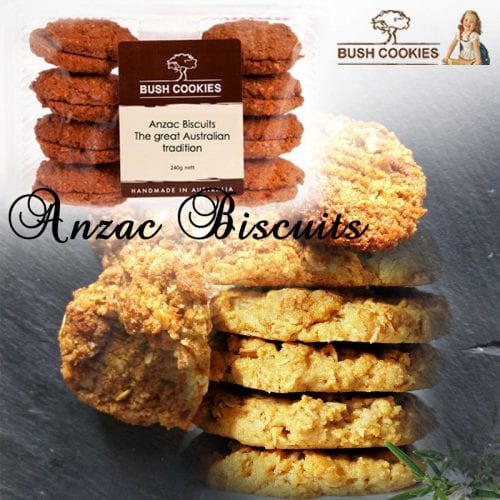 Bush Cookies make tasty and superior Anzac Biscuits. These Anzac biscuits are perfect for morning and evening tea ideas. Anzac biscuits will remind people of the days of grandmothers handmade biscuits. These Anzac biscuits are Australian traditional oaten biscuits which are round in shape. The name of Anzac biscuits is quite common with the traditional Australian oaten biscuits.
This kind of biscuits are similar to hard tack biscuits utilized by the Anzac soldiers during World War I. But they are more like the kind families home baked and sent to the soldiers. These style of  biscuits were always used to make long-life dry rations for the soldiers and sailors. Earlier it was termed as Dhourra Cake by the Egyptian mariners and the Roman people used to term as buccellum in the regions of Roman. It was the British royal navy who first used to mass produce this kind of hardtack bulk biscuits. Anzac biscuits are a modern version of plain hardtack biscuits.
Australian Anzac biscuits are simple and sweet. The main ingredients of Anzac biscuits are sugar, brown sugar, water, golden syrup, milk solids, butter, wheat flour, and baking soda, rolled oats, coconut and many more.
Opera Foods distribute our Bush Cookies brand packaged for independent grocers. Buy Anzac wholesale biscuits now and avail our online discounts on this product.
Posted by: admin | November 3, 2019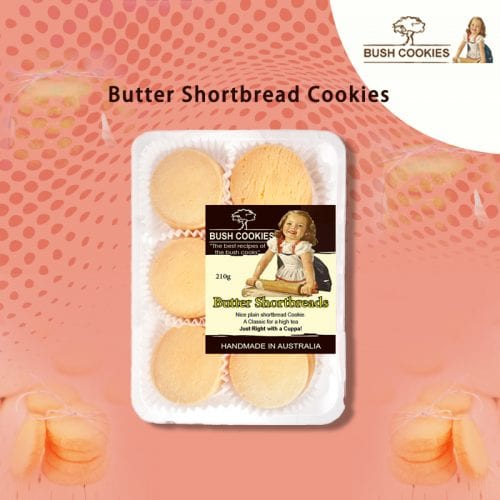 Bush Cookies produce great cookies and Butter Shortbread cookies are very much popular among them. Their nice simple taste that isd  buttery and crunchy makes them an excellent snack with a cup of tea.. Butter shortbread cookies are palatable simple shortbread cookies. Butter shortbread cookies are an ideal crunch for morning and afternoon tea. These cookies are perfect for wedding ceremony, anniversaries and any kind of social gatherings. The ingredients of butter shortbread cookies aresimply  flour, icing sugar, milk, wheaten corn flour, wheat starch, butter and more.
These are handmade wholesale cookies in Australia. Butter shortbread cookies will remind of wonderful that old fashioned butter cookies which is used to available in tins during Christmas time. Shortbread recipes were initially imported NSW Australia, but it gradually became popular in different parts of the countries among outback cooks for their simplicity. Our butter shortbread cookies are generally of round shapes.
Bush Cookies are producers of Café Biscuits wholesale. Retailers can contact our parent Company, Opera Foods to order in bulk. We provide unique brands of fresh packaged biscuits & cookies at an affordable price for independent grocers.
Posted in About Cookies | Comments Off on Butter Shortbread Cookies are Perfect for Morning Tea or Afternoon Tea
Tags: biscuit distributor, bulk biscuits, bulk biscuits suppliers, bush cookies, butter shortbread, cafe biscuits wholesale, cookie wholesale distributors, packaged cookies, shortbread, wholesale biscuit suppliers, wholesale biscuits, wholesale cookies